Realistic and Fast Cloud Rendering
Niniane Wang
This web page is devoted to the cloud rendering system which ships with Microsoft Flight Simulator 2004: A Century of Flight.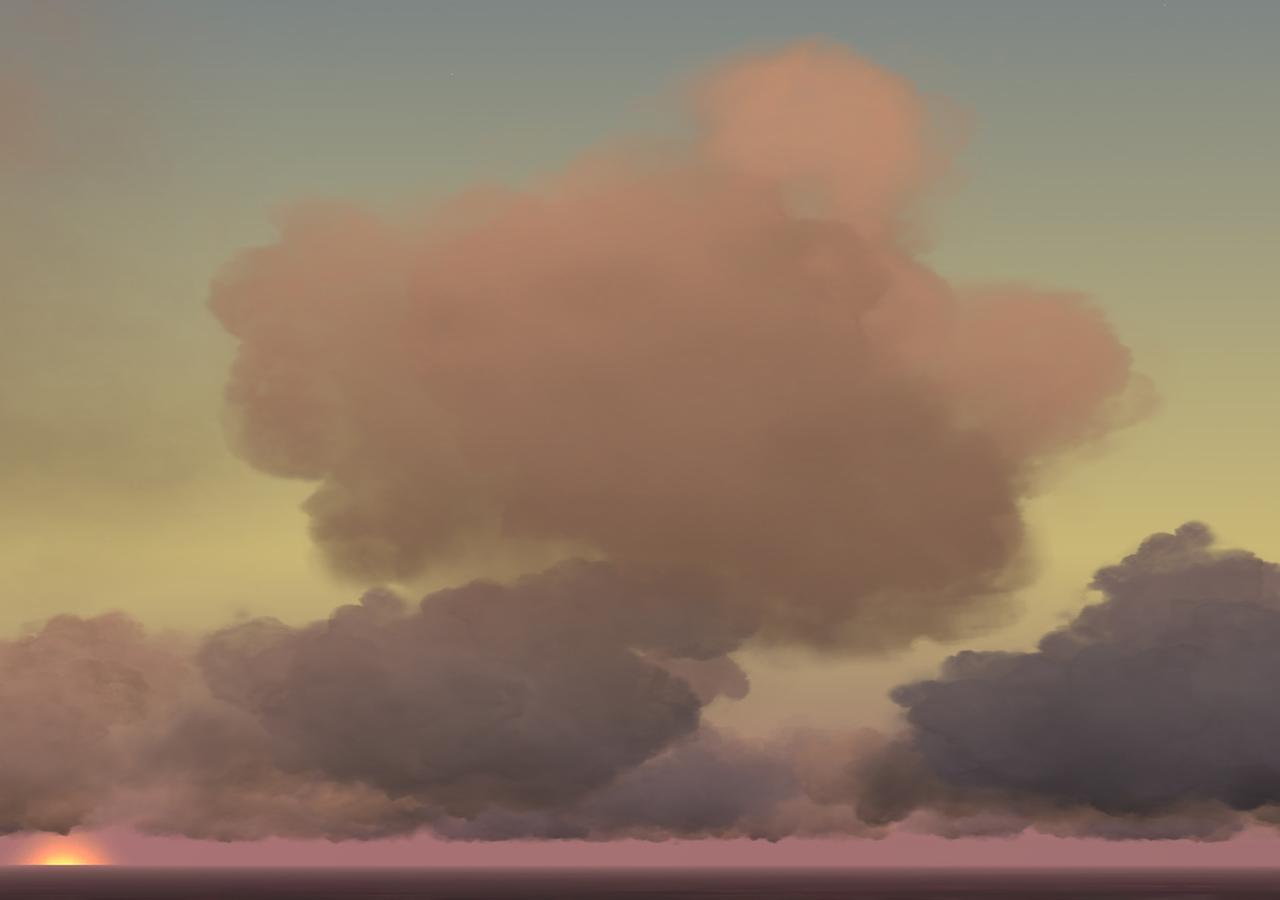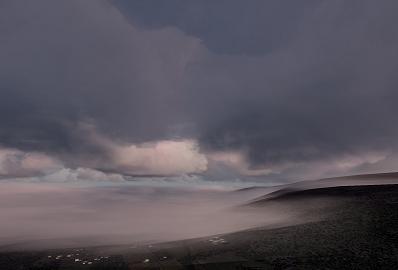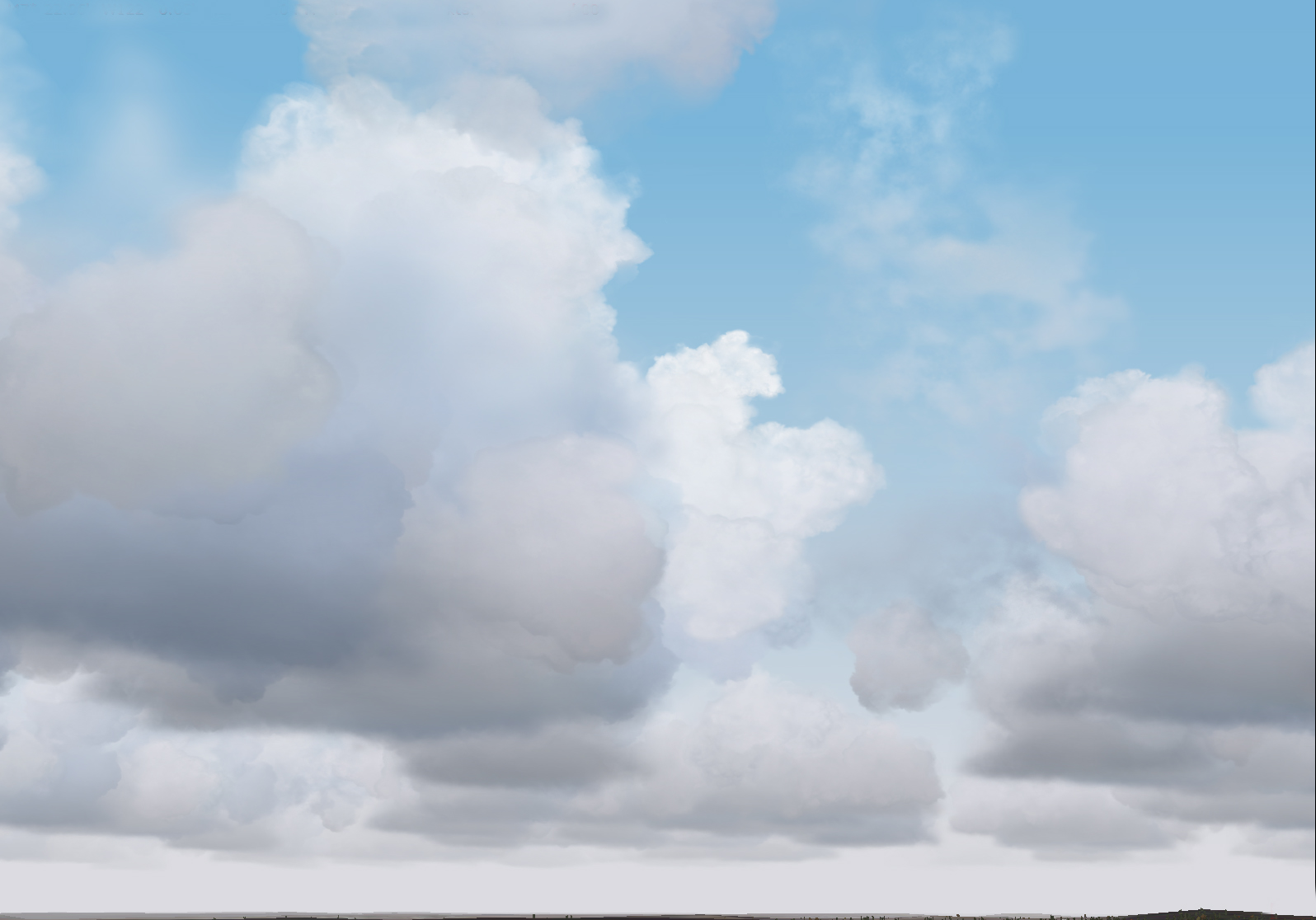 Click here for more images.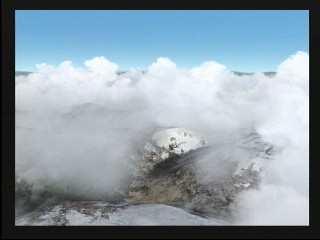 Download a 5-minute video describing the cloud rendering system.

If you have comments or feedback, please e-mail me.

I would like to acknowledge John Smith (e-mail), and Adrian Woods (e-mail), two extraordinarily talented artists without whom this work would not have been possible. Also thank you to the Microsoft Flight Simulator development team.
---
FAQ
Q: Can I get the 3DS Max cloud script?

A: The SDK for Flight Simulator clouds ships with Flight Simulator 10. If you purchase the product, you will also receive the gmax script, a gmax sample cloud file, the texture, and an exporter tool.

NOTE: All of these materials are intended to be used within Microsoft Flight Simulator. If you wish to use it for anything besides Microsoft Flight Simulator and especially in any commercial application, you must check with the Microsoft legal department first.


Q: Can you help me get a job at Microsoft?

A: Seeing as how I myself have left Microsoft, that's unlikely.

Q: I thought you were a man?!

A: Nope.
---
My personal home page.
This page last updated April 10, 2004.